Glycocheck - Atherosclerosis Studies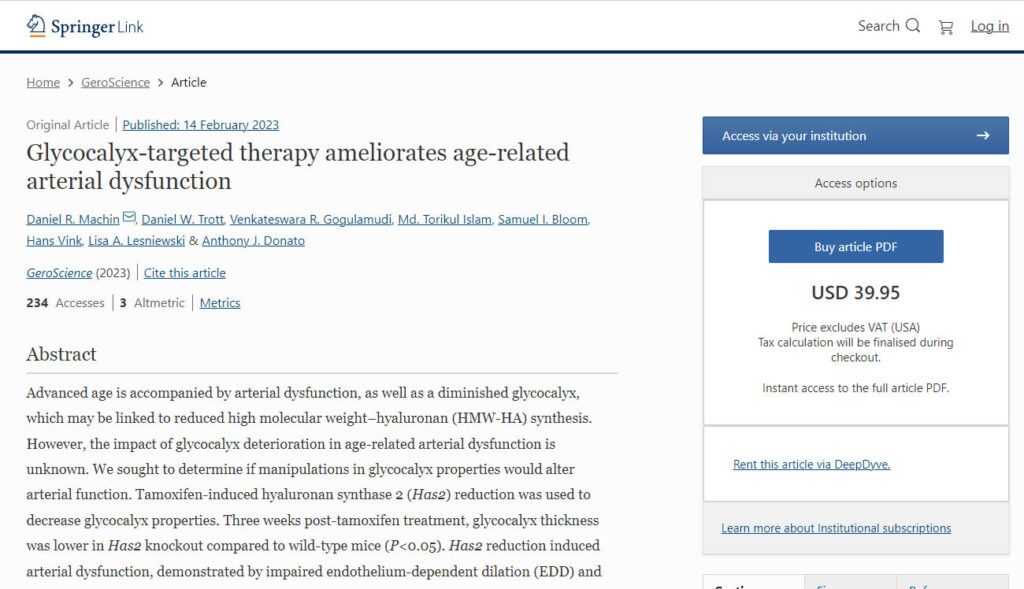 Glycocalyx-targeted therapy ameliorates age-related arterial dysfunction
Advanced age is accompanied by arterial dysfunction, as well as a diminished glycocalyx, which may be linked to reduced high molecular weight–hyaluronan (HMW-HA) synthesis.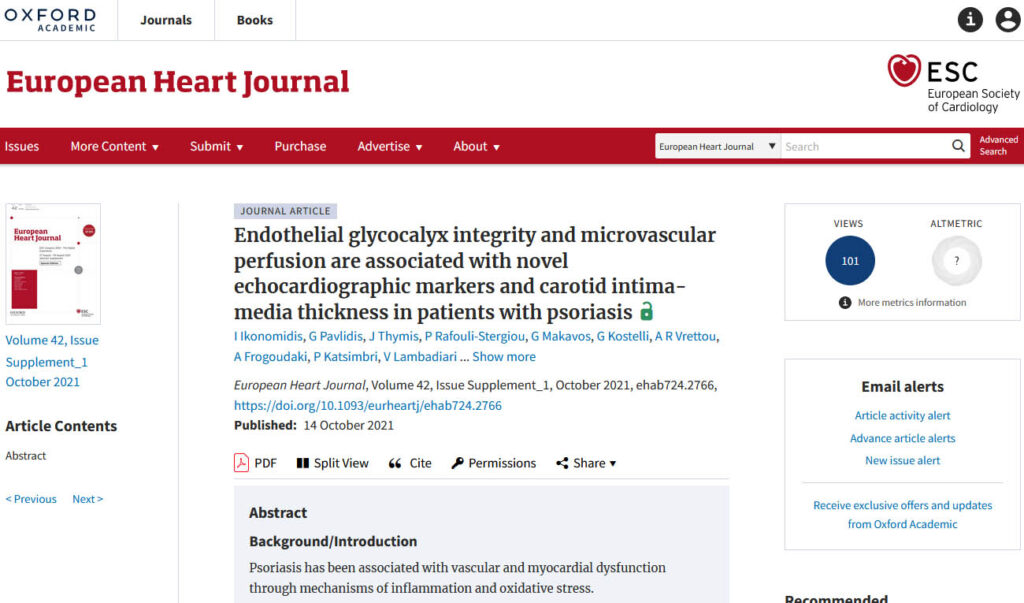 Endothelial glycocalyx integrity and microvascular perfusion are associated with novel echocardiographic markers and carotid intima-media thickness in patients with psoriasis
We aimed to evaluate sublingual microvascular perfusion and glycocalyx barrier properties in psoriasis patients, as well as their correlation with coronary microcirculatory function and markers of myocardial deformation and atherosclerosis (carotid intima-media thickness, cIMT).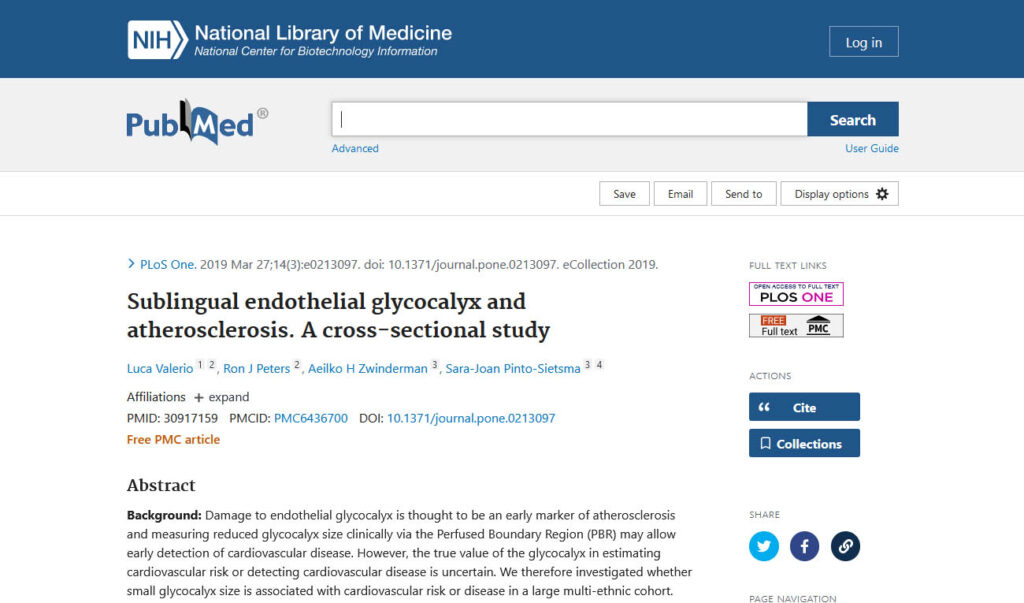 Sublingual endothelial glycocalyx and atherosclerosis. A cross-sectional study
Damage to endothelial glycocalyx is thought to be an early marker of atherosclerosis and measuring reduced glycocalyx size clinically via the Perfused Boundary Region (PBR) may allow early detection of cardiovascular disease.