Glycocheck - Sepsis/Septic Shock Studies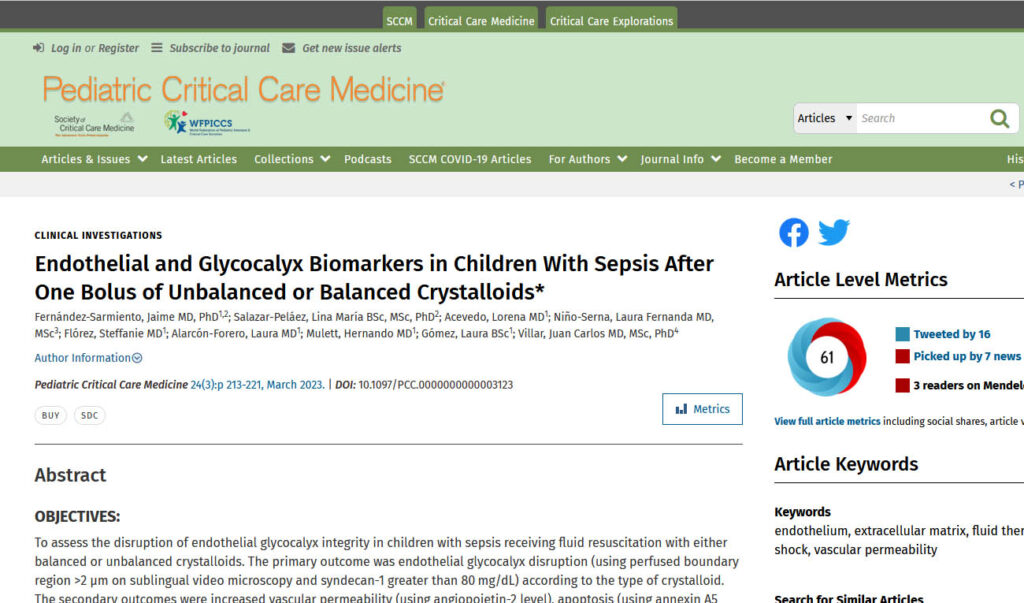 Endothelial and Glycocalyx Biomarkers in Children With Sepsis After One Bolus of Unbalanced or Balanced Crystalloids
The primary outcome was endothelial glycocalyx disruption (using perfused boundary region >2 µm on sublingual video microscopy and syndecan-1 greater than 80 mg/dL) according to the type of crystalloid.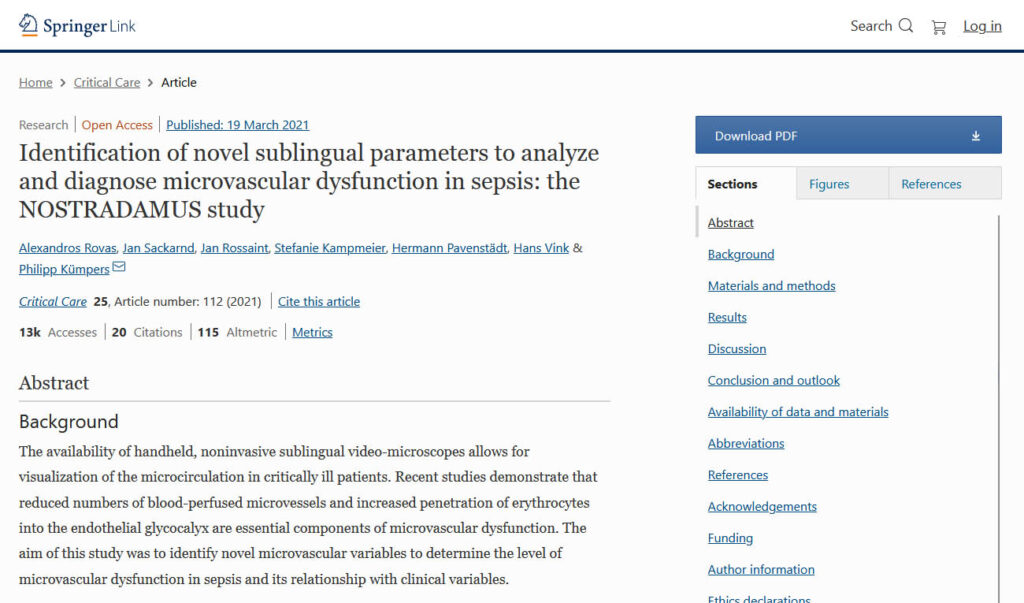 Identification of novel sublingual parameters to analyze and diagnose microvascular dysfunction in sepsis: the NOSTRADAMUS study
Recent studies demonstrate that reduced numbers of blood-perfused microvessels and increased penetration of erythrocytes into the endothelial glycocalyx are essential components of microvascular dysfunction.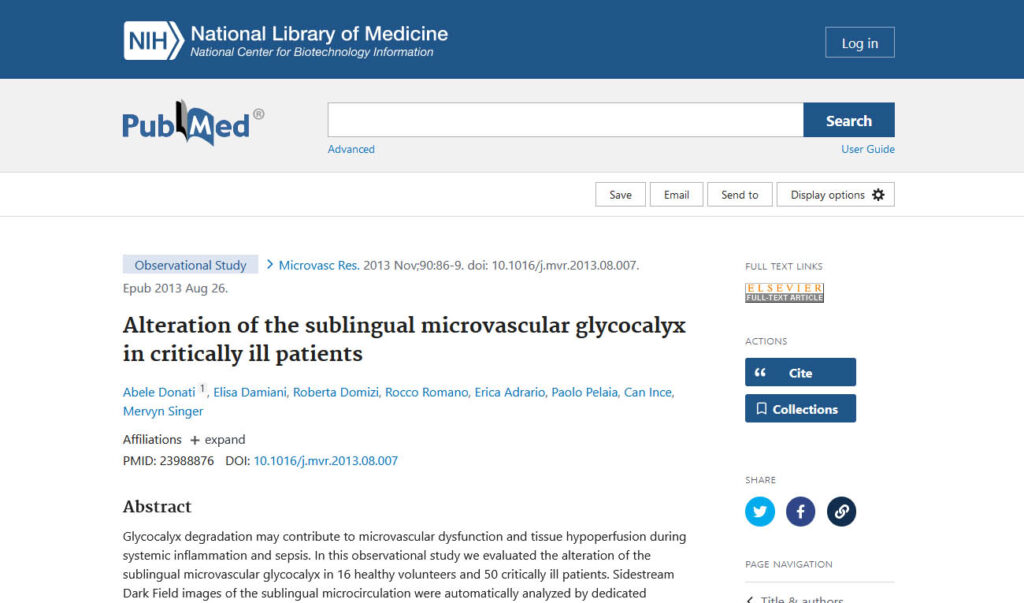 Alteration of the sublingual microvascular glycocalyx in critically ill patients
Glycocalyx degradation may contribute to microvascular dysfunction and tissue hypoperfusion during systemic inflammation and sepsis. In this observational study we evaluated the alteration of the sublingual microvascular glycocalyx in 16 healthy volunteers and 50 critically ill patients.